From the general period 1915-1940 a number of images have survived which show groups of children and Baptist Church elders and ministers posing for a commemorative photo which always features a shield. The shield is said to be The Kettering & District Sunday School Union Scripture Shield, but we lack any further details. Most of the names of individuals in the photos are also missing.
If you can help us with further information about the shield, the events or the people in the photos, we would be very grateful to hear from you.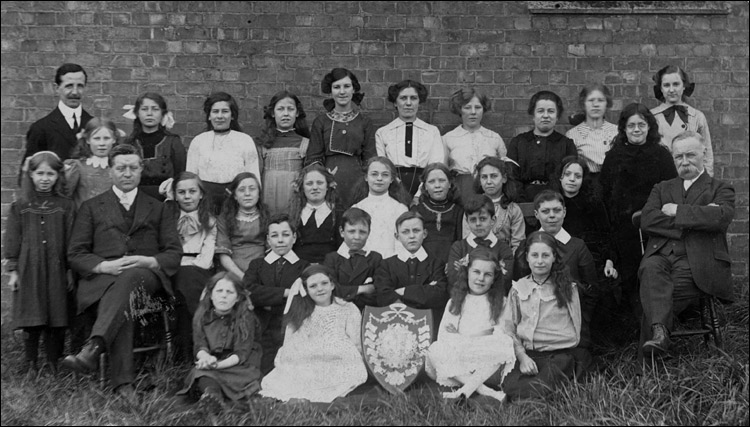 The minister standing on the far left is Rev Burros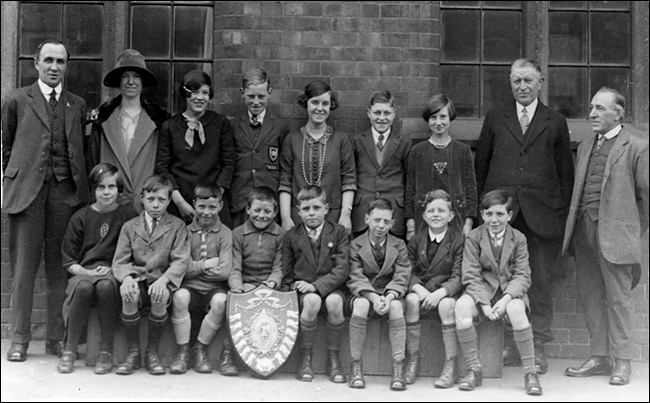 (Exact year unknown, but according to Rob Mills, it cannot be earlier than about 1926)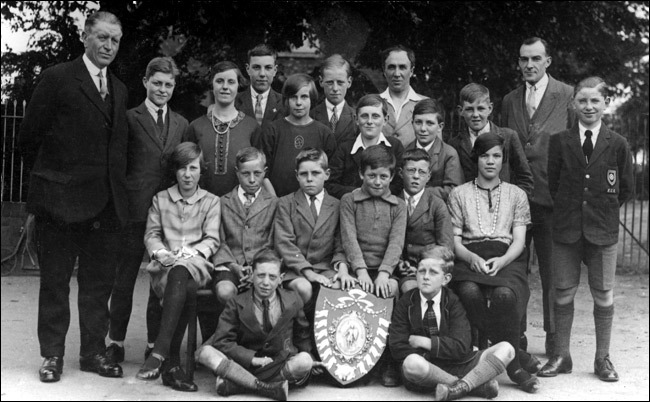 (Exact year unknown. Some of the faces were in the previous photo, but seem a fraction older now!)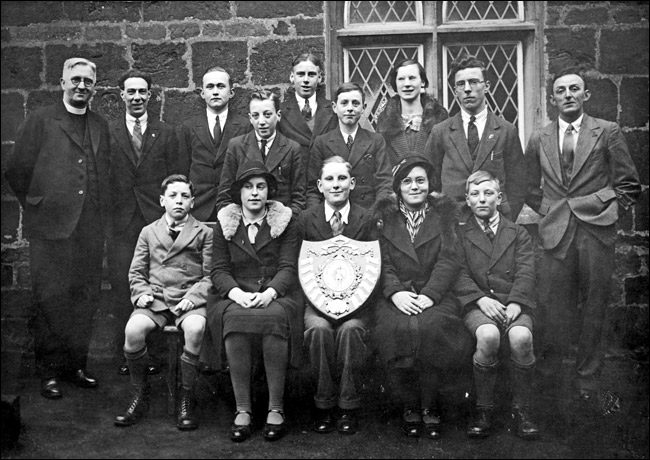 Standing: Rev Thomas, Cyril Bates, Howard Thomas, Noel Buckby?, ?, ?, Dorothy Buckby, ?,
Walter Clipson
Seated: ?, Doris Grainger, John Barlow?, Nellie Desborough?, ?